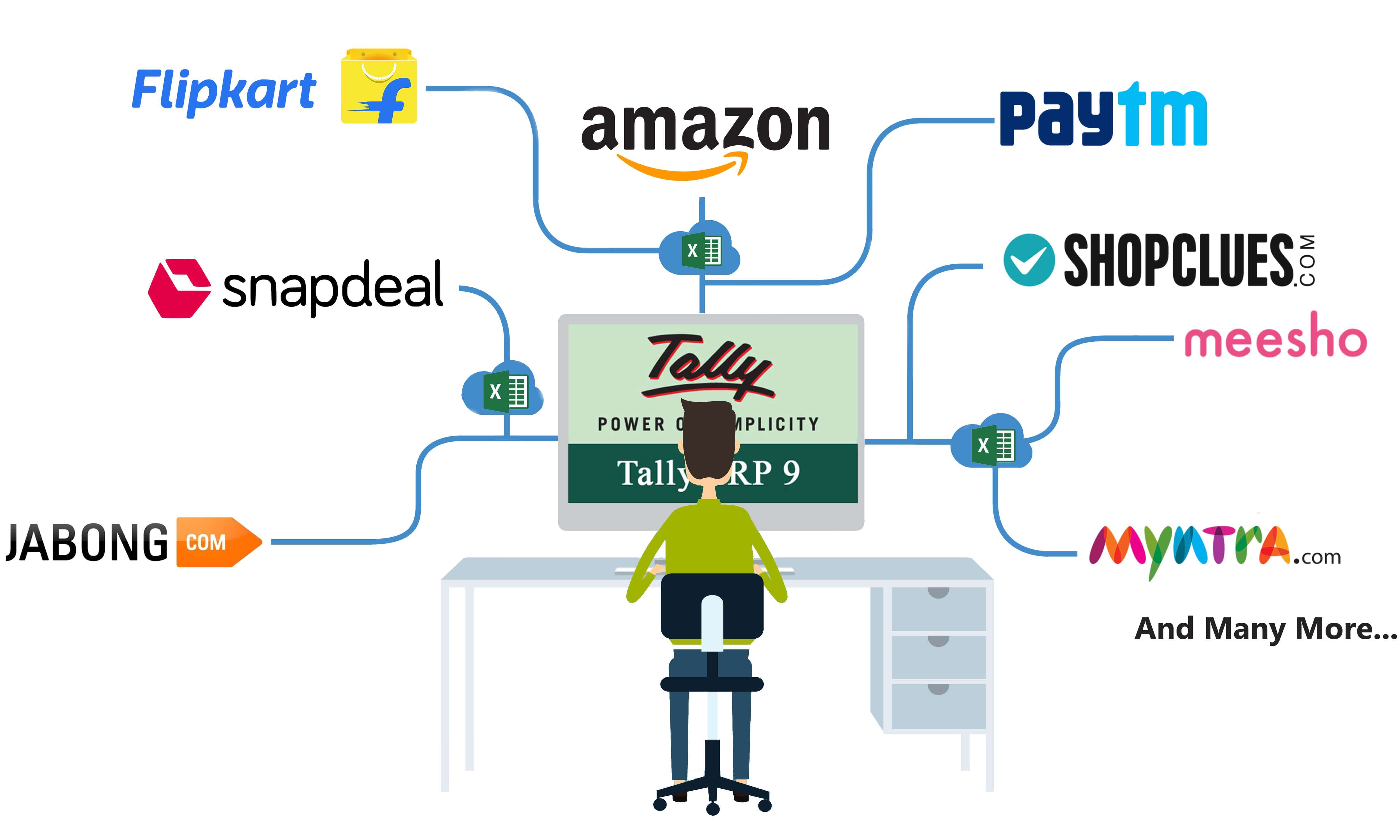 Tally e-Commerce Integration
Tally e-Commerce integration helps a business to bridge the gap between e-commerce transactions and Tally data. The data provided by the online portals in Excel format can be imported into the Tally platform. Voucher entries like Sales, Sales Returns, and Receipt can be imported easily. This reduces any errors in voucher entry, thus, helping to maintain data integrity.
The Businesses has moved from Brick and Mortar to eCommerce. The Online stores like Amazon & Flipkart has changed the way people buy products. The businesses in India have registered with this websites & sells their products online to reach wider audience. Each of this website after transacting sends data in excel formats to the businesses & they re enter the vouchers in to Tally.
We provide ecommerce plugin for Tally to create sales invoice, debit notes, credit notes, receipts from the transaction excel file downloaded from Flipkart, Amazon, Snapdeal etc into Tally.ERP 9. This Tally integration tool has been helpful to reduce around 15 man days of work every month & in some cases more.
Benefits of Tally Ecommerce Integration
Avoid Duplication of Work.
Reduce Errors & maintain Data Integrity.
Save Time & increase Productivity.
Financial Reports generation
Voucher Entries like – Sales, Sales Returns, and Receipt can be imported easily.
Helps to remove the mismatch between portals reports and Tally reports.
Increase productivity.