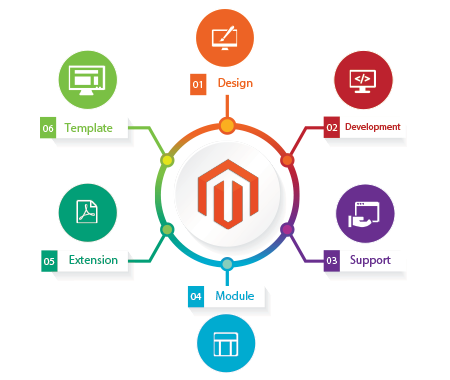 Tally.ERP9 Integration With Magento
Magento, a powerful framework from eBay, to built eCommerce websites can now be tightly integrated to Tally ERP 9. The Orders booked online on the website will hit the online Tally Server hosted in your office premise and a Sales Order will be created. When a invoice is raised in Tally after delivery, the delivery & invoice details is posted to the Magento. The stock availability for each product as in Tally books is reflected on real time basis on the online Magento server.
It doesn't matter what the focus of your business is: Tally will equally well adapt to the unique ways of your workflow whether you want to control inventory or manage working capital. You can always get in-depth insights on what's going on and make only fully informed decisions. The functionality of Tally.ERP 9 is robust but the tool is easy to use. The system runs the complex parts of your business providing you with all the necessary information and advanced management tools. Accounting, compliance, and processes management always run in the background.
Tally to magento Connector synchronizes sales orders for web and guest customers, back orders, offline orders, payment and tax details, order status updates, invoice details, shipping details, and shipping tracking number, etc. between Magento and Tally.ERP 9. The automated order transfer helps minimize order aging and drive customer experience.
Magento 2 Tally.ERP 9 Integration
1.360-Degree View of your Business
2.Streamlined Sales Transactions
3.Automated Order Processing
4.Greater Control of Inventory & Order
5.Increased Transparency & Better Information Flow
6.Less Administrative Work
7.Improved Customer Service
8.Reduced Labor, Operations & Coordination Costs