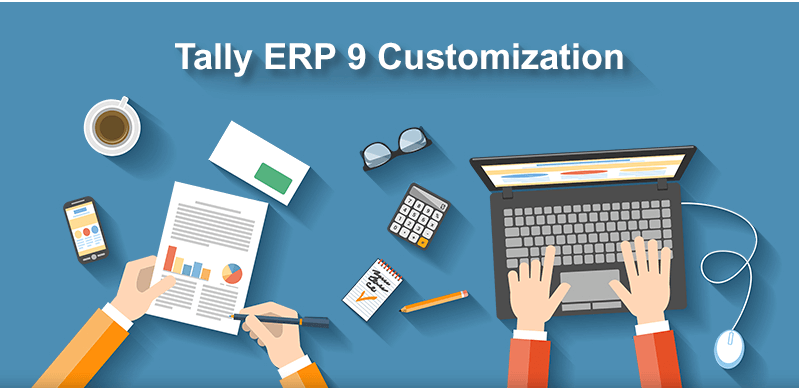 Tally Customization
Tally Customization is vital when it comes to adding functionalities and ensuring that the Tally ERP 9 software meets the industry-specific accounting needs.Tally.ERP 9 is architected to be a platform and is designed to support extensive Tally Customisation Using TDL, you can enhance or change the default behavior of Tally ERP 9. Extend core functionality by interfacing a bespoke application facilitated by Tally ERP 9's support for custom built DLLs and XSLT.
Customization of tally is required for all types of business to fulfill gaps in the organization operations. Invoice customization of tally will give new look to invoice print format. Tally invoice printing customization will be charged based print format design. Tally Customization nowadays became essentail for every business to customize default tally Product to cater gaps in functionality and automate operations.
You can customize your existing Tally software to work according to the specific requirements of your business. Get Tally customization in Mumbai, Bangalore, Delhi, Hyderabad, Vizag, Chennai, UAE, Nigeria, Kenya for reports, documents, data entry screens, or make Tally work with other business applications. This helps enhance processes and also to avoid data redundancy as well as become more system driven. Business Growth demands change in business processes, security levels & controls, Management Information Systems (MIS), automation at various levels as well as integration with different systems and software.
tally erp 9 supports voucher customization in tally, which will help to add some extra fields in voucher level to get additional information. GSTR-1, GSTR-2 Returns Reports in Tally.ERP 9 can be customized as per requirement of third party integration tools to support Filling of multiple companies GST Returns.
Tally Invoice Customization
When it comes to Tally Invoice Customization, our team can help in developing custom-invoice format according to your specifications while ensuring the form complies with state and central laws
For Indian firms, Tally's ability to assist in keeping books GST compliant has proved to be a life-saver. Its error detection and correction features make sure that returns documents are filled accurately. Users can also generate GSTR-1, GSTR-3B, GSTR-4 and other forms in the most hassle-free manner
Features of Tally Customization
Customized Invoices as per your needs on pre-printed Stationary
Customized format of Sales order/Purchase Order or Voucher
More Fields in Masters & Transactions
Effective Tracking of Pending Payments
Customization of Reports
Print Signatures on Invoices
Barcode Feature
QR Code Feature
Tally.ERP 9 supports ODBC and import & export of data in standard data formats like XML & CSV. Tally ERP 9 has a SOAP listener, which helps in online integration and with other business tools.
Tally Customization Process
New Access Technologies interacts closely with the customers, understand their business functions, specific needs, processes & documents it. The team then checks how much of the requirement can be satisfied by using the default functionality of the Tally software. If there is a Gap, it is identified and taken up for Tally Customisation. In a way New Access Technologies make sure that the customer takes maximum advantage of Tally strengths.